我用ChatGPT和Midjourney设计了一张首页大图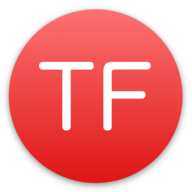 最近更新了hexo 6.x,更换了新主题redefine,主题的首页需要一张大图。
本来blog的就是随便记录一下生活,就像这句话"沏一杯Cafe ☕️,静览万象。"
好吧,就让2023年红的发紫的AI制图来完成这份工作吧~
一、 使用ChatGPT先来设计作图的prompt
登陆ChatGPT,新建一个聊天窗口。
Me: Based on the information I gave you, help me produce AI drawing prompt

ChatGPT: Sure, I'd be happy to help you come up with an AI drawing prompt based on the information you provide. Please provide me with some details about the kind of drawing you'd like to create. Here are some questions to get started:

What is the theme or subject matter of the drawing?
What kind of mood or emotion do you want the drawing to evoke?
What is the setting of the drawing?
Are there any specific objects or elements that you would like to include in the drawing?
Do you have any specific art style or color palette in mind?

Once I have this information, I can help you generate a drawing prompt using AI.
让AI来作画一般要告诉他一些元素信息,正如ChatGPT列出的这些:
这幅画的主题是什么?
你希望这幅画唤起什么样的情绪或情感?
这幅画的背景是什么?
你想在这幅画中包含什么特定的物体或元素吗?
你有什么特定的艺术风格或调色板吗?
为了贴合blog的主题,我想让ChatGPT设计这些元素:
这幅画的主题:关于安静、咖啡、享受生活、静观世界、心境平和、岁月流长

你希望这幅画唤起的情绪或情感:情绪是温和的、恬静的、不急躁、淡淡的岁月,情感是感激、和平、相互学习和交流

这幅画的背景:大海、沙滩、蓝蓝的天空、细微的海风

这幅画中包含:海边的白色遮阳亭子,或者森林中具有历史气息的阁楼

艺术风格:抽象的、写生的、油画或者水粉画、水彩画
翻译成英文,一股脑全丢给ChatGPT
The theme of this painting: about tranquility, coffee, enjoying life, observing the world, having a peaceful mindset, and the passing of time.

The emotions or feelings that you hope this painting evokes: mild, peaceful, unhurried, and the gentle passage of time. The emotions are gratitude, peace, mutual learning, and communication.

The background of this painting: the sea, the beach, the blue sky, the subtle sea breeze.

The specific objects or elements in this painting: a white sunshade pavilion on the beach, or a historic loft in the forest.

Art style: abstract, realistic, oil painting, watercolor or gouache.
很快,ChatGPT设计了这样的prompt:
Create a serene and tranquil scene of a white table and a sunshade pavilion on the beach, with a cup of coffee placed on top of the table, as if observing the world. The painting should evoke a sense of peacefulness and contentment, with elements such as the blue sky, gentle sea breeze, and the sound of waves in the background. The overall art style should be a blend of realistic and abstract, with soft blue colors and gentle brushstrokes to convey the passing of time and the tranquil mood of the scene.
二、再来使用Midjourney依照prompt作图
Midjourney免费版可以设计20幅图,够用啦~
使用画图引擎v4,比例选择16:9,来吧,看看画出来啥个样子的,😄
哎呦,不错哦,很有意境的嘛~~~
可是说好的咖啡呢,调整下prompt,多表现一些近景,再来一次
好的,👍棒棒,挑第4幅图,继续优化和添加一些细节。
有点意思!
几分钟的时间,一副漂亮的图片就设计出了来。有没有感受到曾经iPhone 1.0的时代已经来临,未来已至~
三、不同的prompt,不同的风格
试试这个prompt
an aerial view of a carnival park at night, a tilt shift photo, unsplash contest winner, magical realism, 3d render trending on artstation, enchanted dreams. macro bokeh, beautiful render of a fairytale, toy commercial photo, tiny details
更多好玩的,期待您的探索~
tree_fly
2023-02-23
---
标题: 我用ChatGPT和Midjourney设计了一张首页大图
作者: tree_fly
创建于: 2023-02-22 23:20:25
更新于: 2023-02-22 23:20:25
链接: https://itreefly.com/posts/da7d68b5.html
版权声明: 本文章采用 CC BY-NC-SA 4.0 进行许可。